Come and visit
for a quality fishing
experience.
Easily accessible from the A697 and set in the heart
of rugged Northumberland, our spring fed lakes are regularly stocked
with exceptional Brown, Blue and Rainbow trout.
ACCOMMODATION - STAY AND FISH AT BRACKEN COTTAGE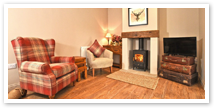 This detached south facing cottage has been recently renovated to create a cosy retreat in the grounds of Thrunton Long Crag Trout Fishery.
Find out more about Bracken Cottage
STOP PRESS - LATEST NEWS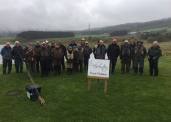 Some lovely weather at the beginning of the weekled to some cracking eveningrises with fish topping on both lakes, Dries and Buzzers are still account...